A destination for
Nature Lovers
Talking about the Azores is talking about nature, lush vegetation and volcanic landscapes.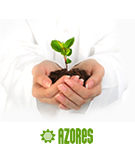 Being part of Macaronesia (archipelagos of the Azores, Madeira, the Canary Islands and Cape Verde), there are several habitats of singular beauty and an interesting set of endemic flora species in the Azores.
Learn more about Biodiversity in the Azores
Right in the middle of the Atlantic Ocean, where tropical waters blend into the cold waters from the north, the Azores have a unique underwater fauna and diving is an activity not to be missed.
Come here and enjoy Nature at its best.
Why Pico Island
and Casa do Ouvidor
Pico Island and the municipality of São Roque, which has a commercial port and is located 10 minutes from the airport, are a strategic point for your holidays.
It is quite simple and quick to come to the Azores, since this region lies just 1,600 km west from the Portuguese mainland and 2,300 km from Canada.
The airports of Faial, Terceira and Ponta Delgada offer daily flights to and from Lisbon, and the airport of Pico offers a weekly flight.
The region's land transport network is also in great conditions.
My holidays:
what to expect?
The serenity of the surrounding environment together with the comfort of daily life make Casa do Ouvidor an excellent option for you holidays.
More about "A Casa do Ouvidor"
On Pico Island there is a host of tourism services and activities both for adventurers and for those who seek tranquillity and well-being.
Walking trails, whale watching, bird watching, diving, boat rides, mountain bike and four-wheeled motorcycle rides, paragliding, fishing, speleology or radical sports are just some examples of such activities.
Exploring our cuisine and traditions is also a tasty and enriching experience.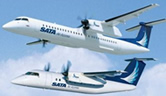 © Direitos Reservados
www.sata.pt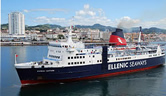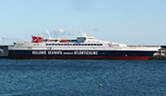 © Direitos Reservados
www.atlanticoline.pt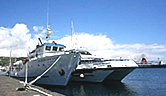 © Direitos Reservados
www.transmacor.pt