Pico island, land of pleasures
High Quality Tourism Destination
Thanks to its natural beauty, its dazzling landscape, Mountain, its cuisine, its festivities, its traditions and its people.
Thanks to the contact with nature, the exuberant flora and fauna (whales, dolphins, the common Buzzard, the common Tern and the Cory's Shearwater), the adventure and the peacefulness.
These are only some of the reasons why Pico is worth visiting!
Pico Island is the second largest of the Azores, with a surface of 44 km2. It is 42 km long and 15 km wide. The island is named after its majestic volcanic mountain, Pico Mountain, which overpowers everything around it.
To climb the 2351 m of Pico Mountain, the highest peak in Portugal, promises pure adventure and a great reward..

Pico vacations? What to expect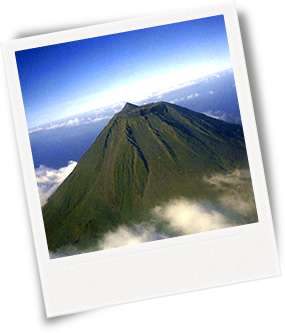 "Pico Island, one of the top twenty islands in the world to live on"

"Azores, the second best islands in the world for sustainable tourism"

"Azores, one of the world's most unique travel destinations"

"Volcanic Landscape of Pico Island, Natural Wonder of Portugal"

"Azores, one of the ten best whale watching destinations"

" Vinha do Pico, World Heritage"